Lane Regional Promise is an alternative dual credit certification program that aims to provide more dual credit opportunities to all Lane County students. Through this program, high school teachers become certified to teach Writing 121/122, Math 111/112, Computer Science 160/161, Education 100, or Ethnic Studies 101 by completing a unique pathway training developed by Lane Community College instructors with the support of University of Oregon and the National Alliance for Partnerships in Equity.
This partnership seeks to eliminate gaps in opportunities and barriers to access, which are highly predictable by students' race, ethnicity, gender, and socioeconomic status.
We aim to ensure that each and every learner receives the necessary resources needed for success by:
Reducing the predictability of who does not succeed
Interrupting practices that negatively impact vulnerable and marginalized students
Cultivating the unique gifts and talents of every student
Educators and Students!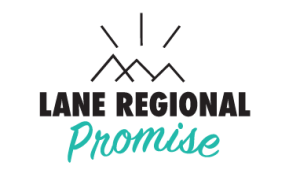 Visit LaneRegionalPromise.org for dual credit resources.