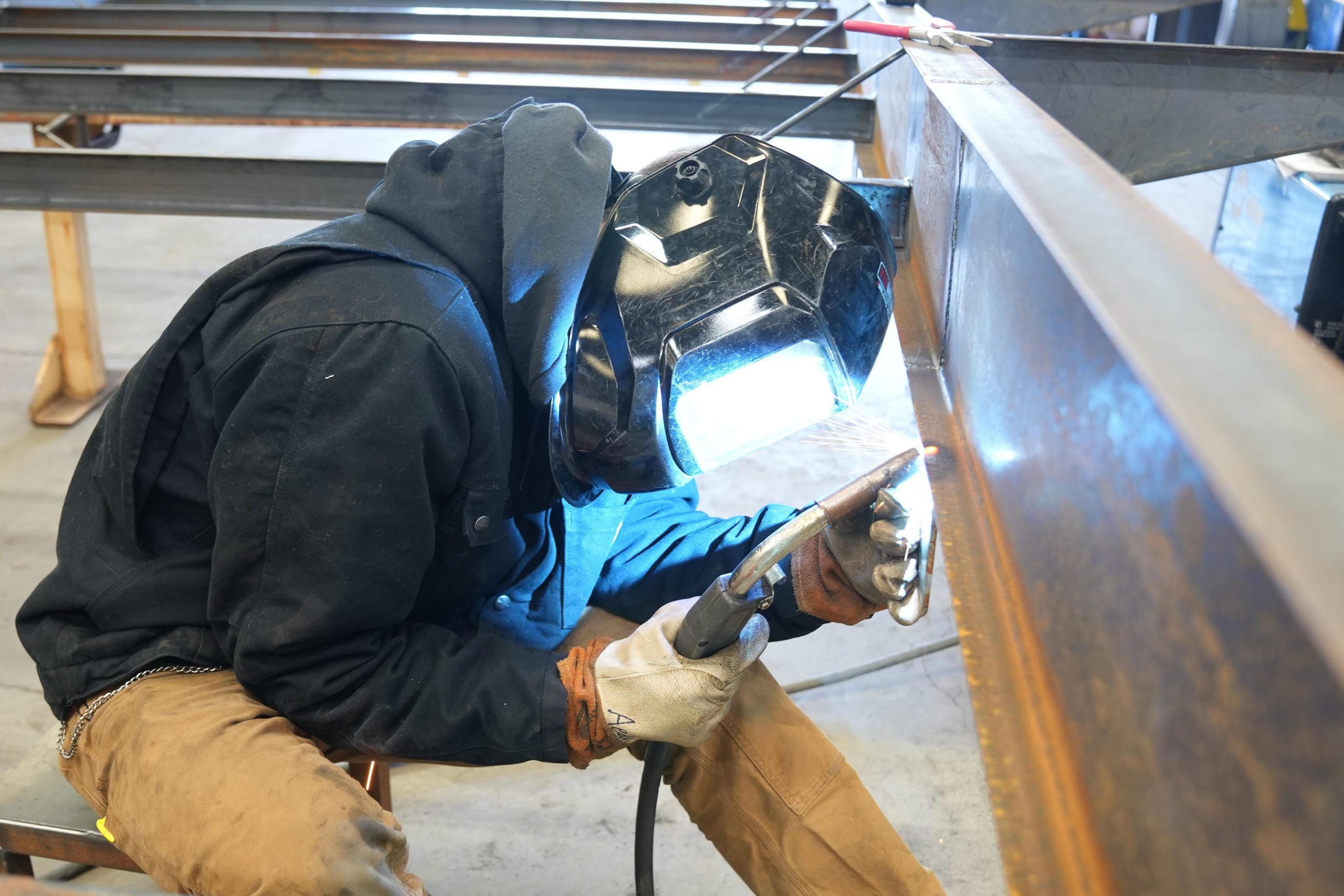 The HOPE Factory is a collaboration between Lane Education Service District, Lane CTE, and St. Vincent de Paul Society of Lane County. The HOPE Factory is located in Eugene. Students will earn two credits at their high school while being taught skills on-site and provided with industry certifications and work-based learning opportunities.

WHO: High School Seniors who are in 12th grade during the 2023-2024 school year (11th-grade students will be considered, but Seniors will receive priority)

WHAT: The factory will produce high-quality, affordable, energy-efficient, and fire-resilient manufactured homes intended to support recovery in Oregon, where home losses due to wildfires. The HOPE Factory will provide a learning space for students to train and the opportunity to work alongside industry professionals to learn valuable technical and professional skills. Students will work alongside craft professionals in a handful of trades, including welding, carpentry, electrical, plumbing, and manufacturing.
WHERE: St. Vincent DePaul's HOPE Factory, Garfield Street, Eugene

WHEN: 36 weeks, M-Th (AM or PM) or Fri (all day), full-year opportunity starting Fall 2023!
BENEFITS: Earn high school and college credits, real-world experience, hands-on professional training, pre-apprenticeship certificate.
"Apply for the HOPE Factory today!" – https://youtu.be/CGJYEpLW0T4
"Lane County Students Love the HOPE Factory" – https://youtu.be/aAJA1N_ftk0
"Learn the Trades with the HOPE Factory" – https://youtu.be/hjVNfAn2s6g

HOW TO APPLY: https://lesd.link/HOPE-Factory or ask your school admin or CTE teacher for more info! Apply today– deadline is May 26th.